Herbal Secrets Raw Superfoods Greens Blend Veggie Greens Flavor 10.3 Oz
Sorry, currently out of stock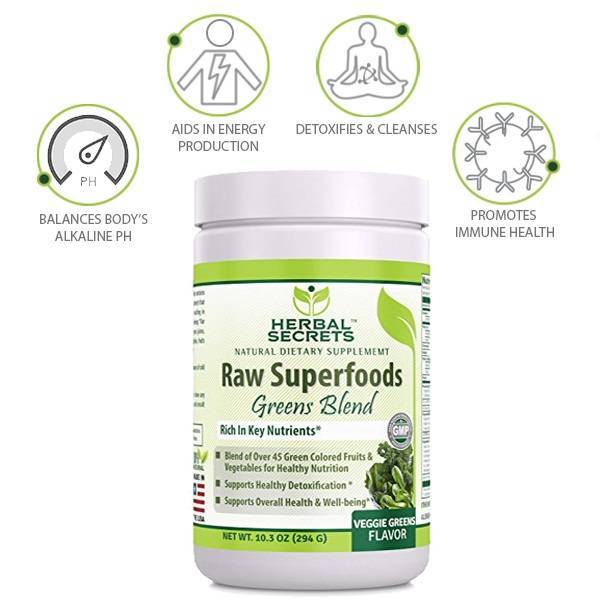 HERBAL SECRETS RAW SUPERFOODS -GREENS BLEND
HERBAL SECRETS Raw Superfoods 'Greens Blend' contains over 45 organic green colored fruits and vegetables rich in natural nutrients that helps to nourish and strengthen every system in your body, resulting in sustained energy, enhanced recovery, mental clarity and overall well-being. Our Greens blend contains cleansing, regenerative and alkalinizing grass juices, algae and probiotics, and is combined with high ORAC value vegetables, fruits and berries to detoxify your whole body to stay active and healthy. It also contains a blend of organic ingredients such as organic barley grass, organic spirulina, organic kelp, etc., harvested and processed in a way to ensure all nutrients remain intact.
Our superfoods Greens blend powder helps to:
Balances your body's alkaline pH

Bolsters the immune system

Aids in energy production

Detoxifies and cleanses

Herbal Secrets Superfoods Greens bend powder is sure to complement your diet because it is Raw, Free of preservatives & artificial colors & flavors and GMO free.
There are numerous way to enjoy our Greens powder. Simply stir in water or blend with fresh fruits and veggies or mix into your cookie dough or toss it in a salad, the possibilities are endless!!
RICH IN ESSENTIAL NUTRIENTS
A daily dose of balanced nutrients from green vegetable and fruits is key to good health as they are necessary to maintain proper cardiovascular function, bone and teeth strength, brain health, healthy weight management, energy production and more. Herbal Secrets Greens blend helps to maintain a continual supply of these valuable nutrients. *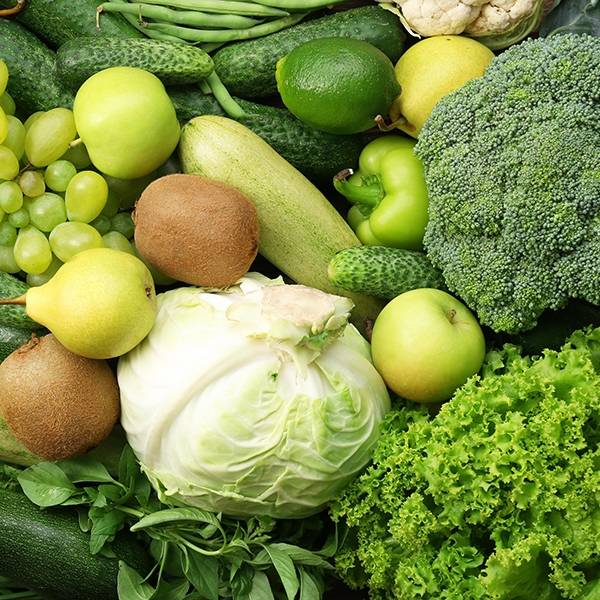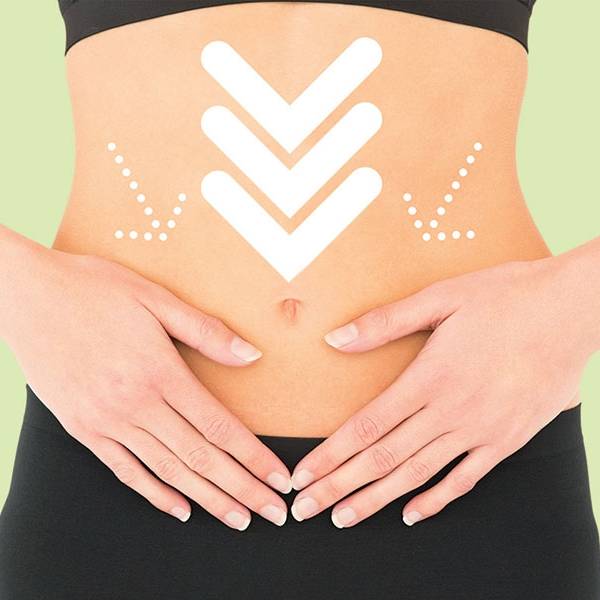 CLEANSING & DETOXIFICATION*
Retention of harmful toxins in our system may lead to health problems like digestive issues, weakness, bloating, weight gain, skin issues etc. It is very necessary to rid the body of such toxins on a regular basis to avoid their buildup overtime. * Herbal Secrets Greens blend helps to effectively detoxify and cleanse your body in a natural way. *
OVERALL HEALTH & WELL BEING*
Herbal Secrets Greens Blend supports overall health and well-being by maintaining a balanced level of proteins, healthy carbs, fiber and other key nutrients in our bodies. *
Bring your diet into balance with Herbal Secrets Raw Superfoods Greens Blend Powder!
California Proposition 65 WARNING:-
"Consuming this product can expose you to chemicals including lead which is known to the State of California to cause birth defects or other reproductive harm. For more information go to www.P65Warnings.ca.gov/food."